Dance Club
This club runs on a Friday after school with Mrs Pigott. It is for Key Stage 2 Children.
Futsal
The Futsal club is open to Key Stage Two children and runs on a Wednesday at 3.30pm.
Media Club
The Media Club runs after school on a Wednesday night and involves children from Year 6. We are looking at making films, photography & animating.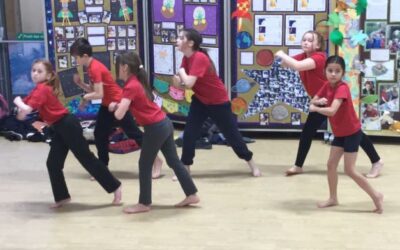 This term, Mrs Pigott's Dance Club have been working on their performance for the Gateshead Schools' Dance Festival at the Sage in Gateshead on April 1st.